Stone registers are a beautiful and seamless option for covering vent openings cut into stone. Please provide us with a small sample of your stone material so that we may determine its cutting ability. Stone registers for the floor will be backed with metal plate and can be walked on. Please call and talk to one of our helpful sales associates for more information.
Tinted plaster registers may also be installed in stone surfaces to achieve a look similar to stone.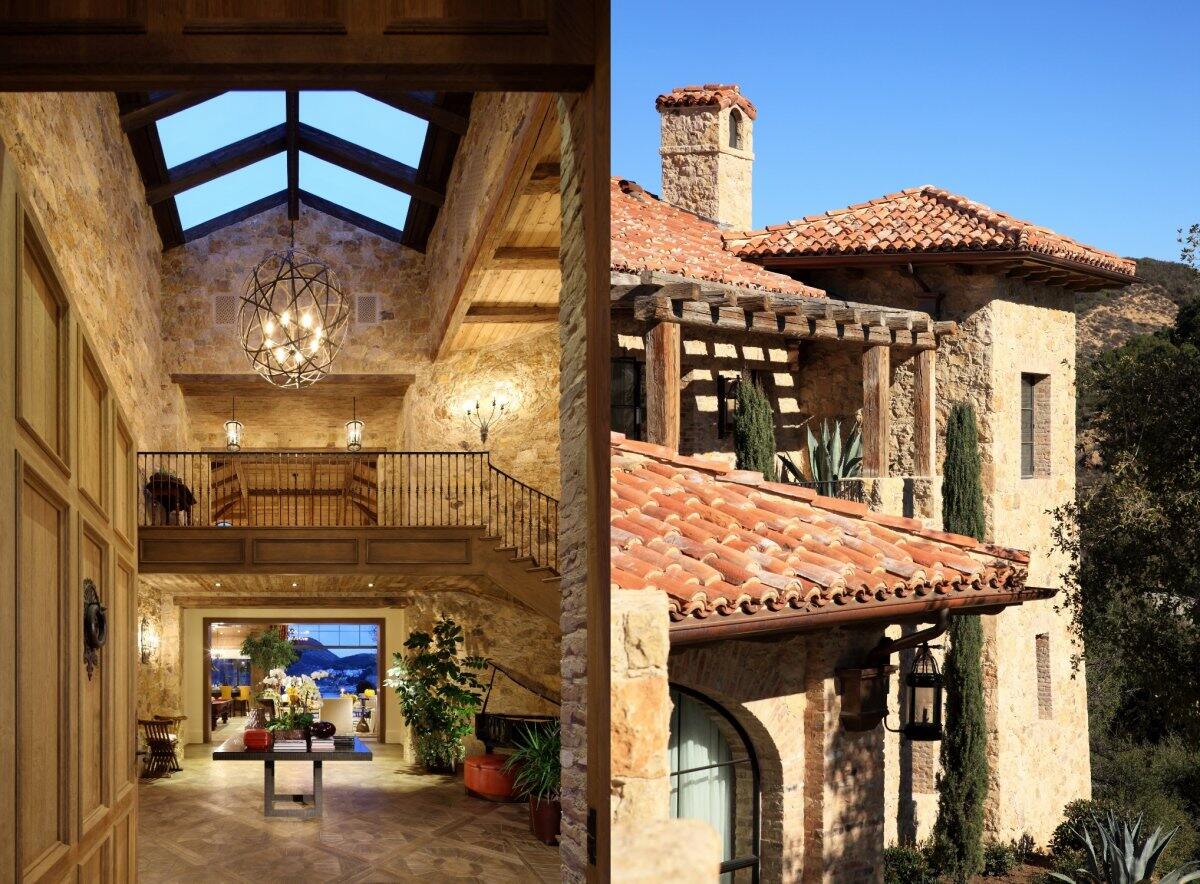 (Above) Tinted plaster registers in stone (on wall behind chandelier).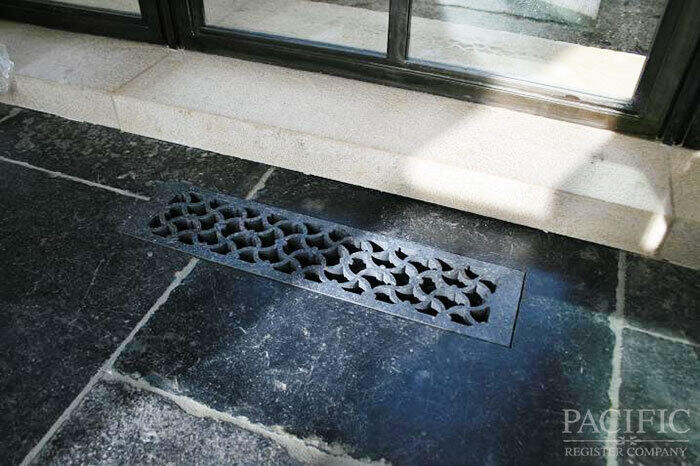 (Above) Stone floor register, Wisteria pattern.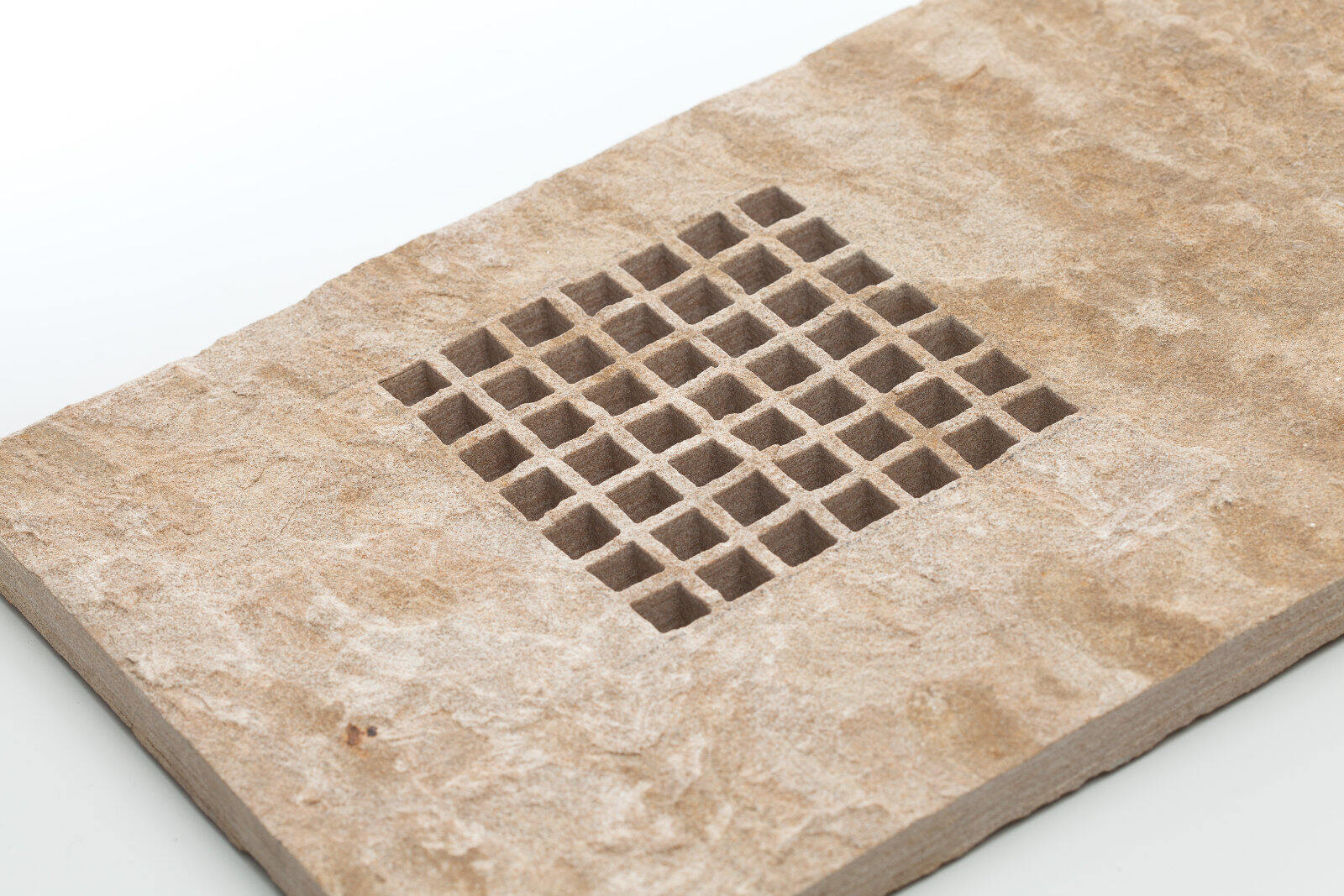 (Above) Square pattern cut into customer-supplied stone tile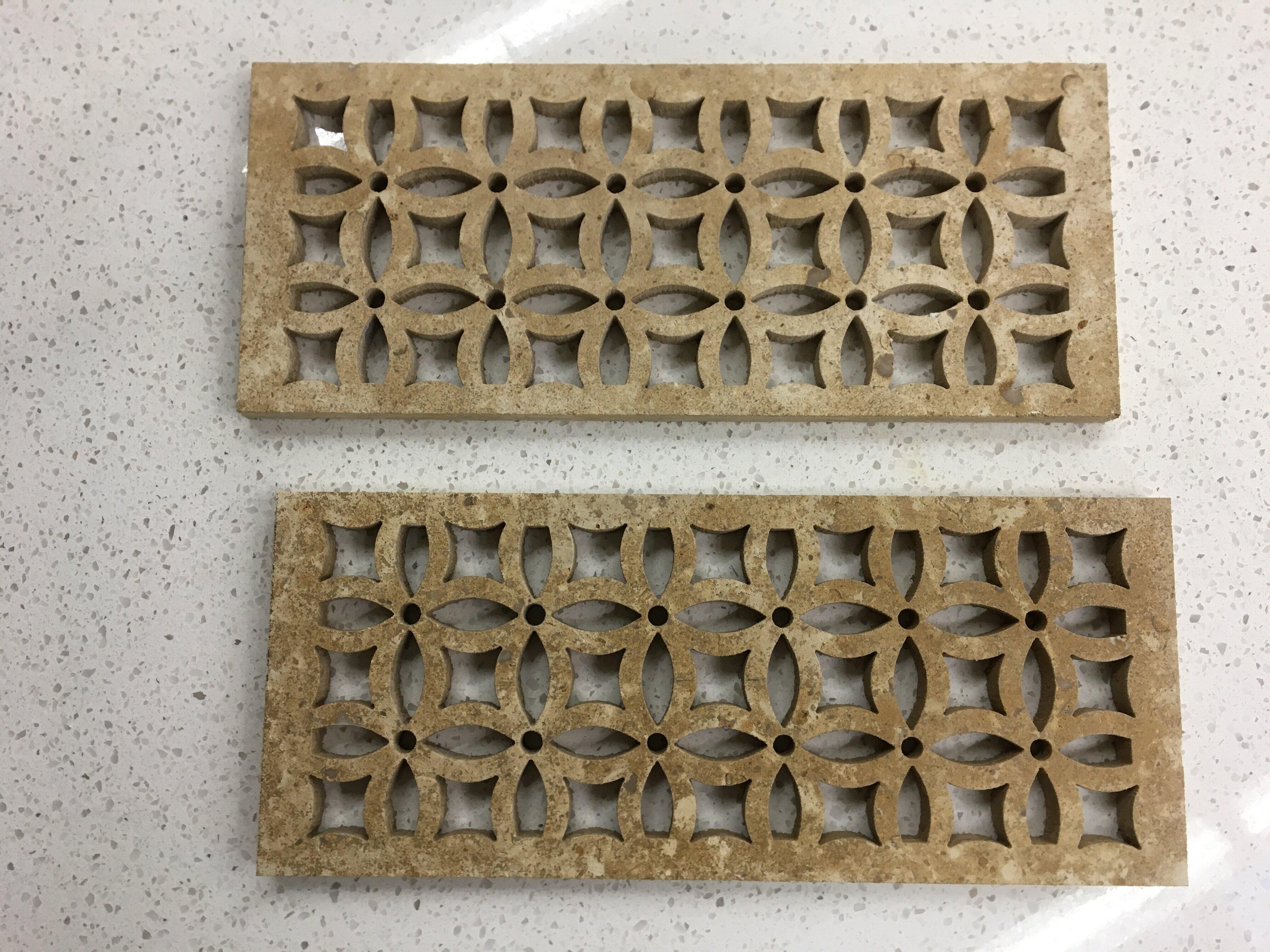 (Above) Stone registers, custom pattern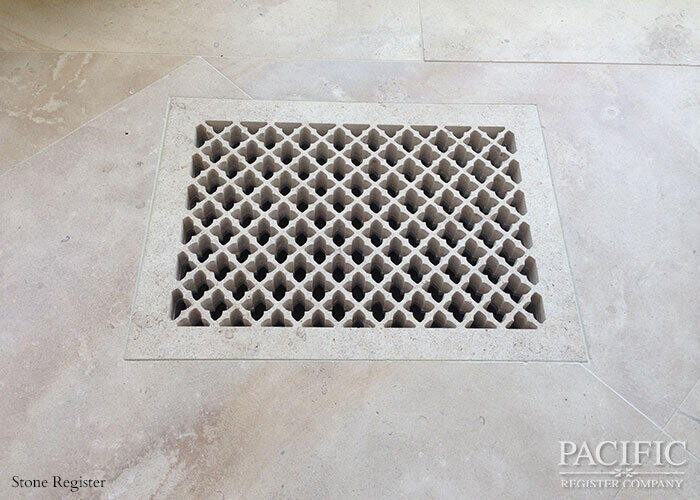 (Above) Stone register, Clover pattern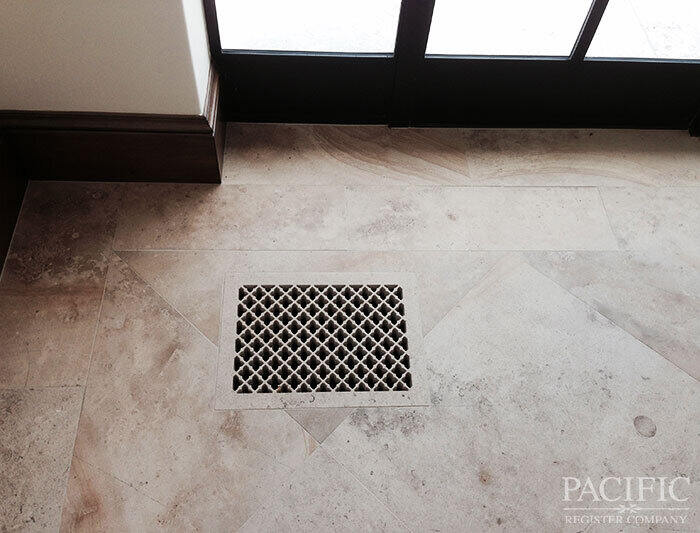 (Above) Stone register, Clover pattern