Accent the architecture of your home with these unique patterns. Perfect for patios, porches and other exterior areas. Can also be used for interiors.
View full list of available patterns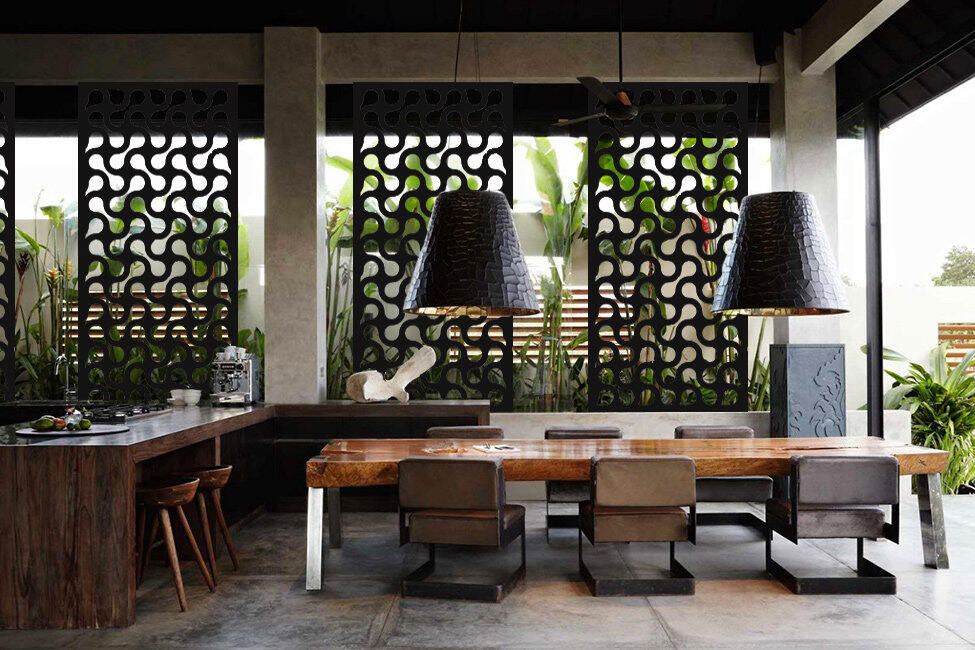 Material: For outdoor use we recommend weathering steel (COR-TEN steel) – a steel alloy which can be left unfinished to form a stable rust-like appearance after several years exposure to weather. Panels may also be powder coated.